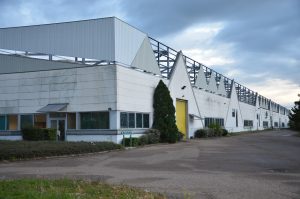 METALLOX was founded in 1887 by a family from the Roanne area who, in response to the industrial market at the time, started designing and manufacturing vehicle tanks of all types. METALLOX successfully evolved through an innovative approach and by regularly investing in new technologies and new production equipment.
From simple boilermaking to the welding trade, METALLOX evolved by enhancing its industrial expertise and using increasingly effective equipment. It was during the 1980s that METALLOX really started to stand out on the market by once again investing to enhance its industrial equipment pool with its first laser cutting machines.
2007 brought fresh momentum to METALLOX when it joined the JSM Industrie Group, with a new lever for dynamism and diversification through a new investment plan. METALLOX acquired all the cutting-edge technologies, making it even more competitive and high-performance.
This dynamic continued in 2010, when METALLOX moved to a new industrial building of more than 9,000m² and acquired an additional laser cutting machine, increasing its pool to 3 machines of this type in total.
In 2011, to assert its expertise, METALLOX decided to engage in a new commitment to quality. It was therefore only natural for METALLOX, in consultation with its teams, to begin training its first IWT welding engineer, serious training which today offers a genuine guarantee of quality to customers. Since then, all welders have undertaken regular training to enhance their skills and increase their industrial expertise.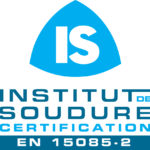 In 2013, METALLOX obtained EN 15085 certification, a guarantee of recognised expertise. Genuine recognition of its technical expertise in welding, this certification enabled METALLOX to continue its expansion in particular in the railway sector, but also in the nuclear sector. Today, METALLOX is recognised as a reliable contributor for many applications in the railway sector.
From EN 15085 – CL2 certification in 2015, METALLOX moved up a grade in 2016 to obtain Class 1 in this certification (EN 15085 – CL1). Today, all METALLOX employees are very proud of this expertise.
The company also obtained ISO 9001 certification version 2015 in December 2017.